Wish to spend time, just by yourself, relaxing and unwinding ?
Discover new dimensions of well-being at our campsite with our Spa - dedicated Relaxation Area including :
terrace, solarium, steam room, whirlpool, relaxation room, massage*/comfort massage*
How does it work :
Restricted to adults from 18 - Closed on Saturday
** The term "massage" means an external surface action performed on the skin of the face or body for a purpose exclusively of aesthetics and comfort, to the exclusion of all medical and therapeutic purposes.
4 Packs 100% relaxation
Reservation by phone, on site or when booking your stay (specify in comments)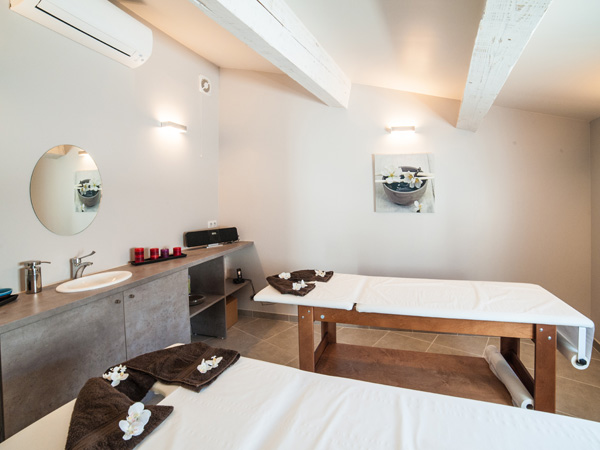 Pack DISCOVERY
Free access to Spa for 1 person
€ 15 / 1h
Pack MASSAGE
Free access to Spa for 1 person + Relaxing Massage 25 min
€ 35 / 1h
Pack DUO
Free access to the SPA 2 persons
€ 25 / 1h
Pack SOIN (1 person)
A body massage or a body scrub or a lighter leg treatment
€ 25 / 25 min
Enjoy a 20% discount for all bookings online in the SPA
(12 € instead of 15 € for a single entry and 20 € instead of 25 € for a Duo).