Restaurant Le Camarguais
Located at the entrance of the campsite you can enjoy in pleasant surroundings,
under the covered terrace or outdoors, a break to eat or drink.
july/august: 8 am - 12 am
kitchen: 12 pm-2 pm and 6 pm-11 pm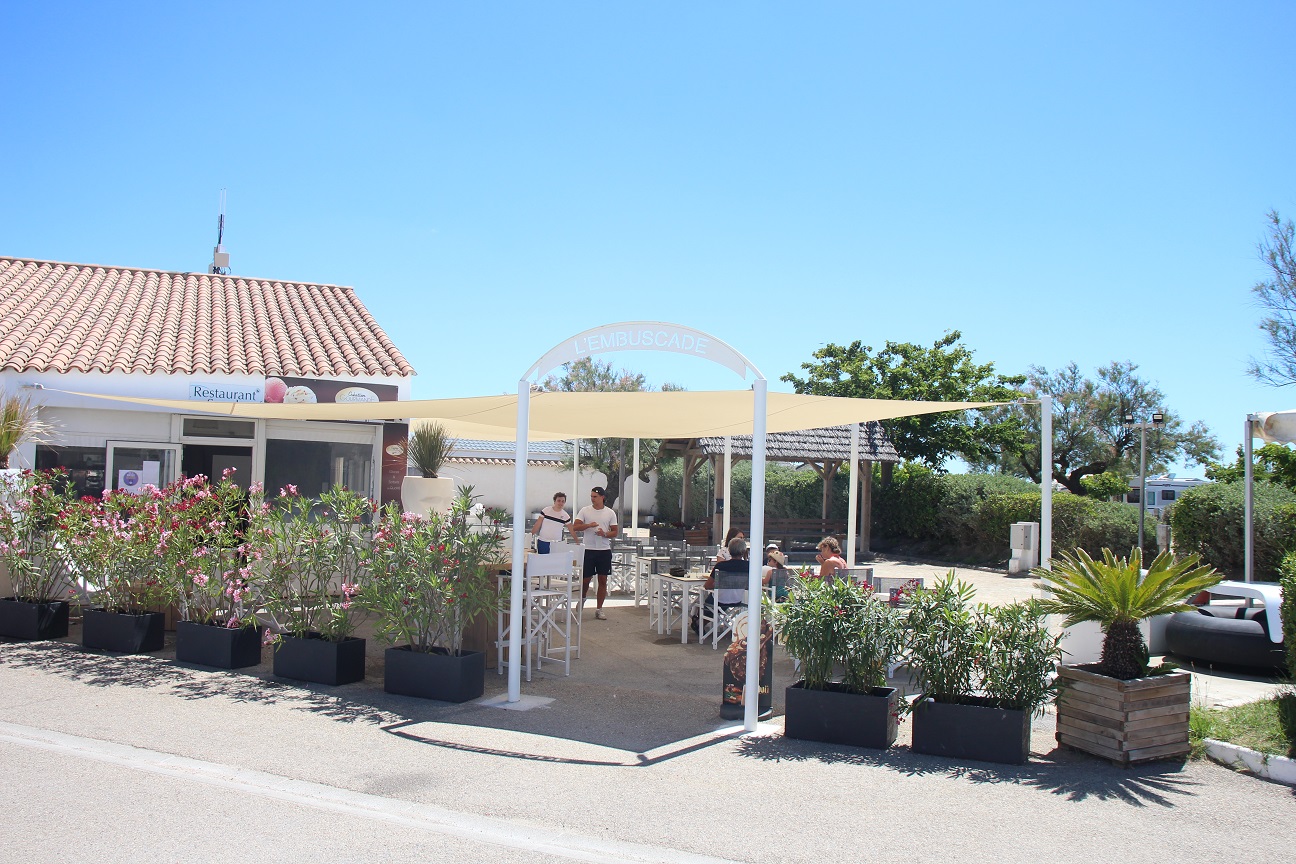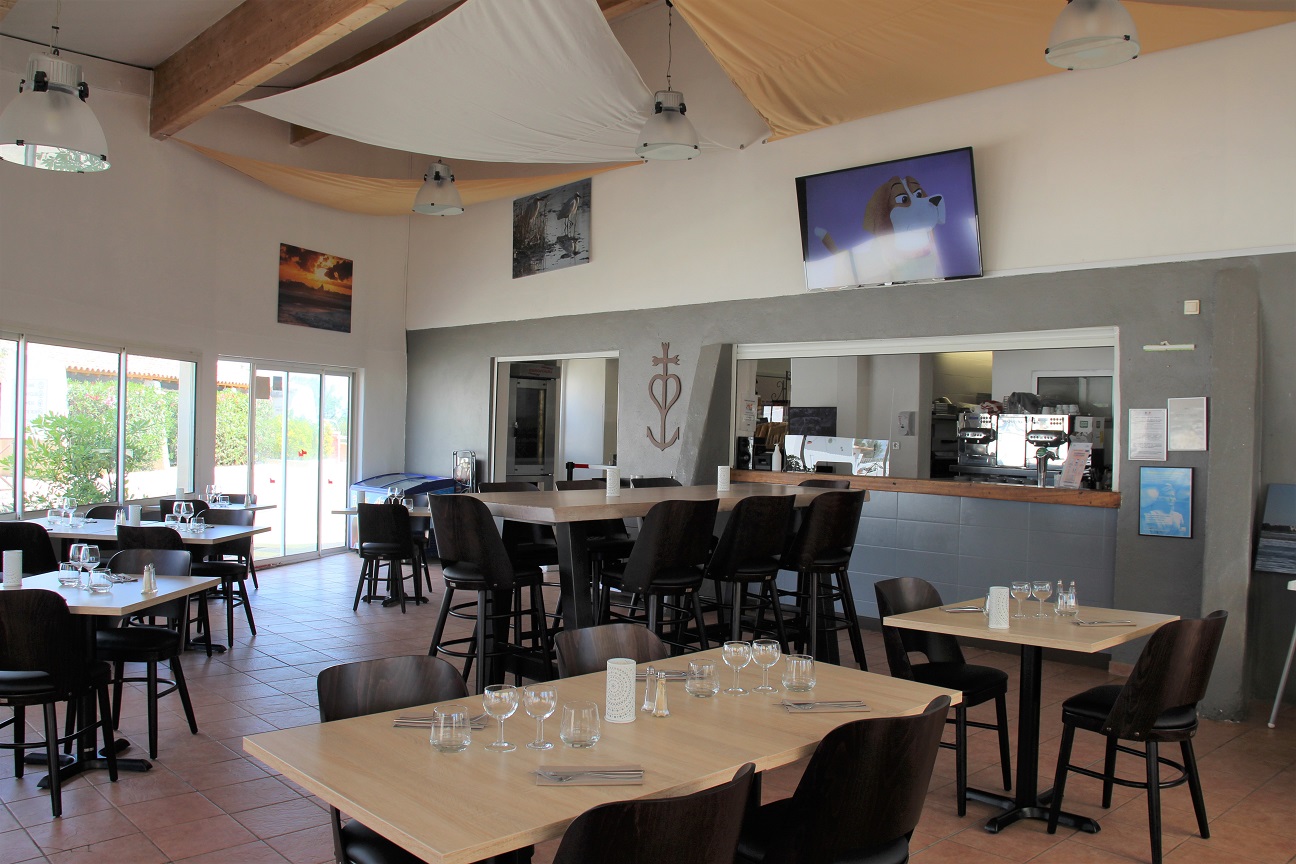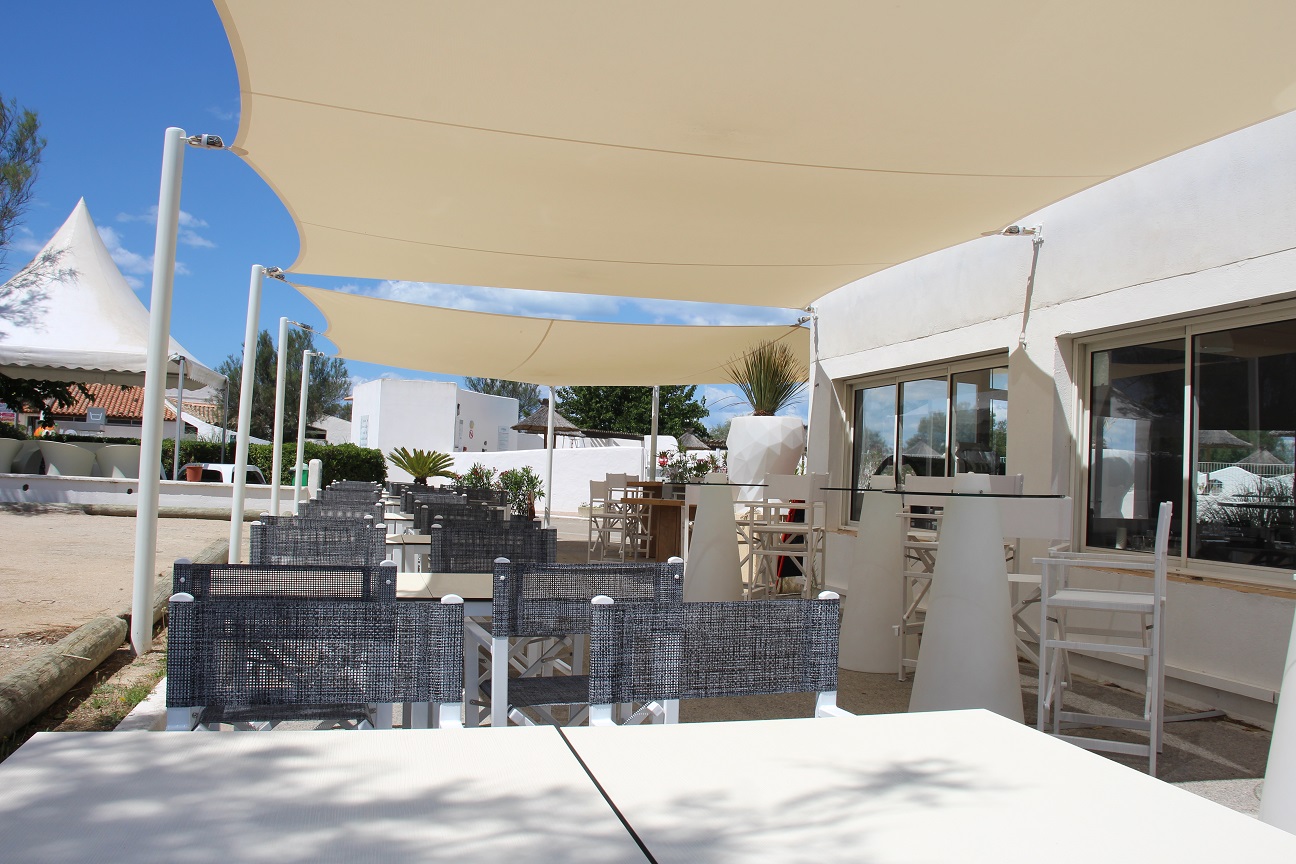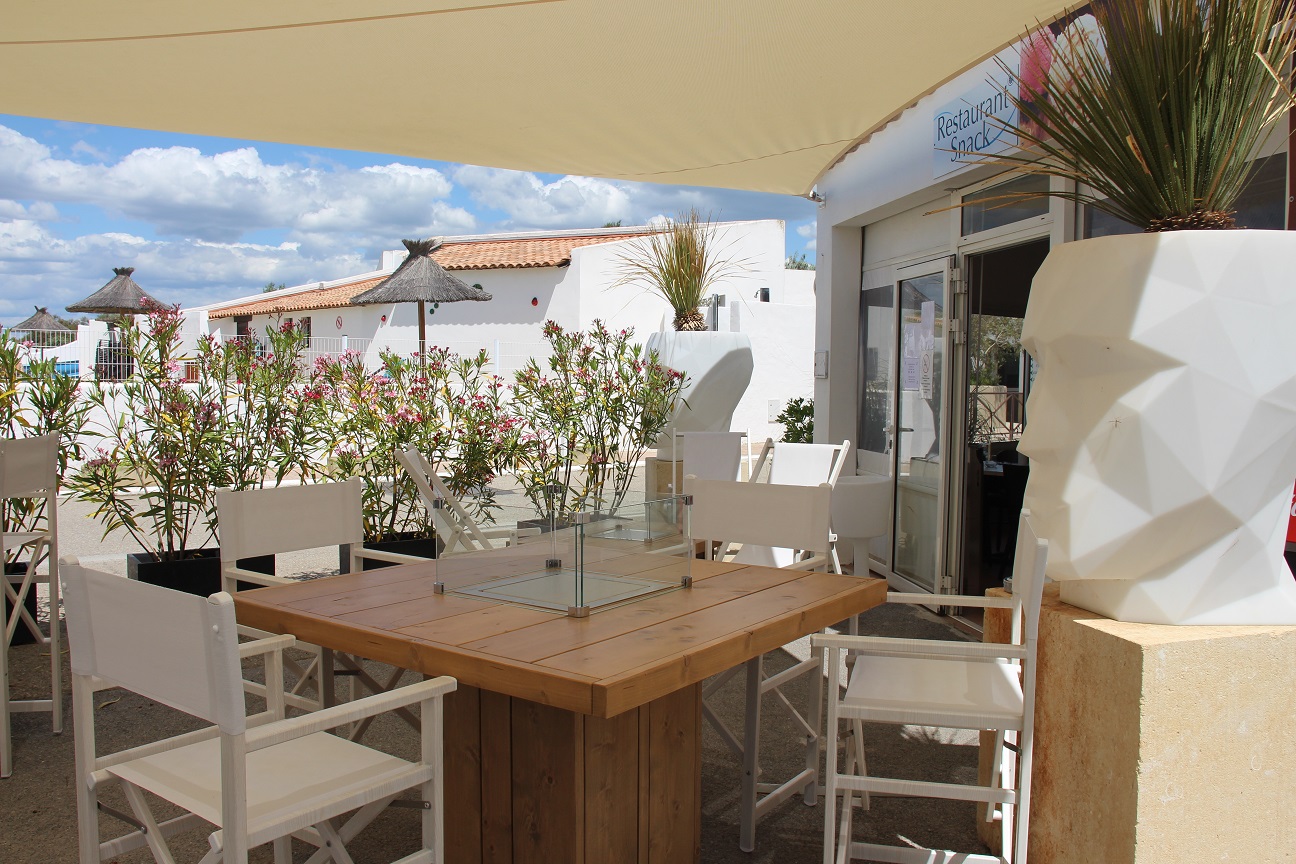 Grocery shop
Located at the entrance of the campsite, for your breakfast or for your daily needs, you can find here bread,
croissants and grocery staples. Also discover our local products, to soak up the flavours of Camargue.
7.30 am - 11pm
WIFI access (not free)
Our wireless service operator, "Osmozis" is distinguished by its expertise and services provided to meet
the high demands of users and the quality of its Broadband infrastructure.
Osmozis ensures direct technical assistance through a multilingual hotline, available by phone :
From July 1 to August 31, 7/7, non-stop from 09:00 to 20:00 (including holidays)
From September 1 to June 30, 7/7, non-stop from 09:00 to 19:00 (including holidays)
+33 (0)1 84 19 45 15 (non-premium rate call) or write : support@osmozis.com
Osmozis Technical Support systematically calls back, including foreign tourists, on their phone
so that they avoid the cost of premium rate calls.
A free WIFI point is at your disposal at the reception every day from 8 a.m. to 6 p.m.
 
Laundry room
There is a coin-operated laundry with machines and dryers.
Free Shuttle
To visit the village of Saintes Maries de la Mer and the campsite located 1.5 kilometres away,
only for the period of July and August, a free shuttle makes round trips for our customers,
every day, with rotations in the morning and the afternoon.
You'll enjoy the Camargue market on Monday and Friday in the village centre, stroll through the shopping streets
to enjoy the charm of this village in the heart of Camargue.
Linen kit
To facilitate your stay in our Camping, we offer for rent, sheets of 90 cm or 140 cm textile. (except woody tent)
Baby Kit
Concerned about the well-being and safety of all small children and babies, we offer for rent Baby Kits made up
of essential accessories : a high chair, a travel cot, a barrier to secure access to the outdoor terrace of your rental.
Gas BBQ
To make your holiday with family or friends more pleasant, enjoy the preferred option of diligent roasters, gas barbecues
that we offer for rent are optimised for simplicity and speed of use...
Housekeeping Package
The holidays pass too quickly, you do not enjoy packing up your baggage, even less, housekeeping chore !
Enjoy until the end and offer yourself the housekeeping package to depart in comfort...